On Sale
Toasted Sesame Oil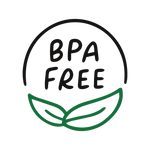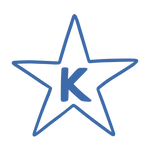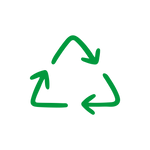 La Tourangelle handcrafts this Toasted Sesame Oil strictly following traditional methods because we believe artisan care is still the best way to retain all the flavors, nutrients and health benefits that nature provides.
We believe the finest toasted sesame seed oil should be bold and complex but not overpowering. This is only achieved through carefully selecting the highest quality sesame seeds, which are lightly toasted, expeller-pressed, and gently filtered to perfection. The result is this golden-brown oil which adds rich, nutty flavor to your vinaigrette, stir-fry, or marinade.
Cooking Temperature: Medium
Cooking Uses: Sautéing, marinades, dressings
Flavor: Bold, toasted, nutty flavor
Recipe Ideas:
Articles:
Product reviews
Possibly the best Sesame Oil full stop
Maybe it's the oil itself combined with the packaging, but this oil stays fresh tasting, and really good though the whole bottle. I'm on my third order, and I find this finishes so many dishes perfectly.
Nice addititionto a stir-fry
I was looking for something o perk up my stir fry and this oil adds a nice background taste to it. I also discovered a nice, soy-free, vegan, gluten-free Pad Thai sauce elsewhere. The two of them take supper to a whole new level.
Some people are very allergic to sesame, so be careful who you serve this to unless you know that everyone can have sesame safely.
I do wish these containers were just a bit more sturdy; they tend to come dented and then we have to start over. The result of shipping them more protected is lots of plastic waste. If the containers themselves were a bit thicker, all that plastic wouldn't be necessary.
how to store once opened?
i've cooked with this sesame oil for a long time and for asian dishes, it adds a restaurant quality. my q is once it is open and you won't use it for awhile, can i/should i store it in the fridge? or will it thus deteriorate in some way?
Sesame origin
Your oils are simply amazing, it would be great if you could list the country of origins for your ingredients. I want to avoid ingredients from certain places. Where are these sesame sourced from? Thanks in advance
I LOVE Toasted Sesame Oil
The oil has a nutty smell that goes well with salads, all veggies and chicken, as well. And, a little goes a long way…Joan
Hi Joan,
We just wanted to thank you for leaving such a positive review. We're so happy to hear you enjoyed our Toasted Sesame Oil. We are so glad you are discovering all the great uses for it.
Best,
La Tourangelle Team