La Tourangelle believes that access to good food and good education is the bedrock of healthy community. That is why we dedicated 2% of our profits and 5% of our land in Woodland, Yolo County, CA to community projects that support edible gardens within schools, regenerative agriculture and food banks. Read on to learn about the La Tourangelle Foundation's three pillars of action that work towards community building and sustainability!
Growing the Next Generation
Educational experiences in the garden need to take place early in childhood to have a stronger impact and instill real change in the habits of the next generation. We are proud to support Yolo Farm to Fork, a non-profit organization whose mission is to "educate the public, especially our children, about the value of a farm-to-table community food system that also teaches us to value the environment."
Creating A Regenerative Garden
The La Tourangelle Foundation dedicates 1 acre of its land a regenerative organic edible garden for employees, local schools, and the surrounding community at large. We use our edible garden and beehives as a platform to educate students in our community about the value of regenerative agriculture.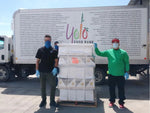 Supporting Local Food Banks
As a food company, we have a responsibility to combat food insecurity among our neighbors. To combat this widespread problem in our local communities, the La Tourangelle Foundation volunteers with and financially supports the Berkeley Food Network and the Yolo County Food Bank.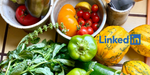 Follow Along on LinkedIn
Stay up to date on the latest foundation news by following our LinkedIn.