White Truffle Spray (8 FL OZ)
Bulk, Professional Food Service and Wholesale
Bulk Oils
We directly supply a range of oil ingredients in bulk and wholesale. Our quality nut oils and oil ingredients are pressed and processed onsite in our Woodland, California solar-powered nut mill and distillation tower.
Professional Food Service
We believe in making products that are authentic, delicious, and sustainable, and by doing so we can spread joy and well-being through food. We have packaging options in larger sizes and pouches for food service, back-of-house, and meal kit use.
Contact us to inquire about Bulk and Food Service:
(530) 662-3098 ext. 209
ingredients@latourangelle.com
Pouches
We have in-house pouching capabilities and create custom sizes for meal kits, airlines, packaged salads, and more.
We can pouch a variety of ingredients, from our own oils and salad dressings to co-packing other sourced ingredients.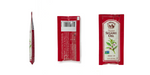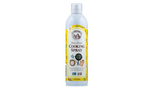 16 Oz Non-Stick Cooking Spray
Our 16 oz Non-Stick Cooking Spray is free of the major 9 allergens, non-GMO, and has no strange chemicals or propellants.

Just two ingredients: expeller-pressed canola oil and sunflower lecithin.
Concentrated Infused Spray Oils
Our 8 oz White Truffle Oil Spray and 8 oz Garlic Oil Spray are a propellant-free, chemical-free way to season fries, garlic bread, and pizzas - plus, they're cost-effective - think of all the truffle oil that gets left behind on the bowl!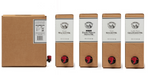 5-Liter Bag-in-Box
Our 5 Liter Bag-in-Box offers compact packaging and dispensing capabilities that are ideal for the back-of-house environment. Think boxed wine, but cooler. We can put any of our oils in this container - just inquire if you don't see one you want here!