On Sale
Basil Infused Oil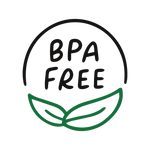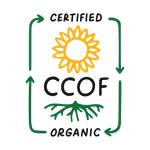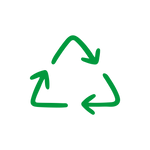 Herb Infused 
· Expeller Pressed
When you are seeking a flavorful, aromatic, herb-infused oil to enhance your dishes and add spice to your cooking endeavors, La Tourangelle's basil oil is a perfect choice. Infused with the fresh flavor of authentic basil, our artisan basil oil will delight your taste buds and deepen the complexity of your dishes.
Grown in France by a five-generation family-owned producer, the herbs we incorporate into our oils are cultivated with a specific focus on aromas. When the herbs are at their freshest, they are naturally infused in organic expeller-pressed high-oleic sunflower oil, giving you endless cooking possibilities from salad dressings to high-heat cooking. Our Basil Infused Oil is infused with fragrant young basil.
Cooking Temperature: High
Cooking Uses: Finishing, dipping, frying, sautéing
Flavor: Extra bold, flavorful, and aromatic
Recipe Ideas:
Product reviews
Basil Oil
When will you have La Tourangelle Infused Basil Oil back in stock.?
So sorry to see it is out of stock? April 21,2022. Have not found it in stores in the past many months.
All other oils are carried but the Basil oil is not stocked.
Thank you for your reply to my email include in this post.
Very versatile oil
We LOVE the basil infused oil, have used it for years. When the Sur La Table near us closed, we started ordering it direct from La Tourangelle as none of the other basil oils in stores stacked up to it. (Did order from Amazon once but it arrived dented.) It adds a nice extra edge to salad dressings and we use it straight up on avocados, tomatoes, hard boiled eggs, pizzas. Have even used it as part of the fat in a cheese bread recipe.
Hi Elizabeth,
We just wanted to thank you for leaving such a positive review. We are over the moon that you enjoyed our basil infused oil so much. We love how you have discovered so many uses for it. Keep on cooking!
Best,
La Tourangelle Team
Basil Infused Oil
Wonderful and so delightful to use. Thank you, Joan
Loved it
Unfortunately I bought one small bottle. I plan to order more.