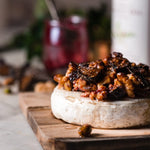 This simple holiday appetizer is sure to please any crowd at your next cocktail party. Warm, gooey Brie cheese is topped with sweet figs, toasted walnuts and a healthy drizzle of Roasted Walnut Oil. Add some rustic crackers or crusty bread, and you are set for a delicious celebration.
---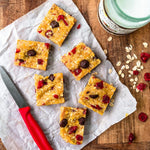 Gear up for wherever the morning takes you with these delicious energy bars. Coconut Oil blends apricots, cashews, rolled oats, cranberries and chocolate chips into a powerhouse of flavor. Breakfast on-the-go have never been easier or more delicious.
---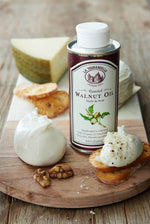 A nice and delicious cheese plate with walnut oil. Roasted walnut oil pairs superbly with any cheese. Drizzling some walnut oil on your spread of cheese is always a good idea. Add some red wine to your treat et...merci la vie!