On Sale
Organic Virgin Coconut Oil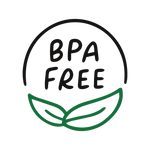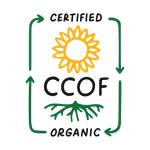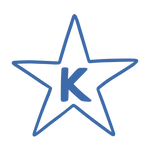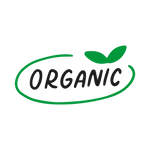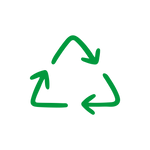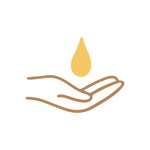 If you are a lover of culinary creations, you know the best meals are made with passion, inspiration and the freshest, highest quality of ingredients. No matter what you are cooking up in the kitchen, you need an addition to make your flavors full-bodied, enhance your textures and put the finishing touch on your dishes. With La Tourangelle coconut oil, you have found that all-natural, magical ingredient.
La Tourangelle 100% organic, virgin coconut oil is fresh and delicious. It is made from organic coconuts which are expeller-pressed within 4 days of being harvested by hand. La Tourangelle Organic Virgin Coconut Oil is truly a unique ingredient which has pure fresh coconut taste, beautiful texture and outstanding coconut scent. Our 30oz jar is perfect for DIY body care. Cook, bake, dress, fry or moisturize your skin and hair — La Tourangelle Extra Virgin Coconut oil can do it all!
Cooking Temperature: Medium-High
Cooking Uses: Sautéing, baking
Flavor: Bold, aromatic and flavorful
Recipe Ideas:
Articles:
Product reviews
Sensitive skin
I love this oil. The only coconut oil that don't make me itch. Others make me itch like I have flies. My skin is super sensitive. I have a high allergy to Nickel. And I'm not affected at all. I use it every where on my body. EVERY WHERE!!! Hint Hint.
5 Stars. Versatile Oil (Food. Hair. Skin.). Celiac Safe.
First of all, I give it 5 stars because while nothing on earth is perfect, online rating systems for shopping tend to penalize anything less than 5. It deserves 5. The company and the product are as fine as I can find anywhere.
It tastes nice, mild hint of coconut but not strong. It's minimally handled. Comes in glass (except are certain larger sizes on Amazon in plastic?) Digests very easily (easy on pancreas, liver, and gall bladder). When I couldn't handle other fats, this worked for me. I'm a sensitive celiac - yet I have no trouble with this brand of oil - so the gluten free claim is real. Over time I went from only using it for food, to using it on skin. My g.p. and a dermatologist both gave me a big thumbs up when I mentioned using it - they knew of its beneficial properties. After bath / shower, I put it all over like lotion, especially hands and feet. An additional benefit vs my skin cream: the coconut oil may be a little slippery, but the next day you aren't left with any residue. It helps with scatches and bug bites healing. If out of toothpaste, I mix it with baking soda and brush (super clean - like the hygienist just cleaned) Then I realized it is great as a pre-shampoo conditioner. (Just a teeny dot rubbed into palms - worked through hair ends and length - then gentle shampoo. For hair - use far less oil than you think you need - like 1/32 tsp or less for short hair - Test when you don't have any where to go.) What more could I ask? It's so incredibly versatile. Thank you, La Tourangelle for making a good and safe product. (I can't tolerate a lot of products health-wise).
Organic Virgin Coconut Oil from La Tourangelle
First of all, I gave only a 4 star rating because I do not think anything in this world is perfect. I don't know exactly when I started using this coconut oil, but a guess is about 3 years. It comes is glass jars, I have been satisfied with the price, and the quality, and use it for nearly all my oil needs. Healthwise, it is superior to butter and chemically processed oils.