On Sale
Garlic Infused Oil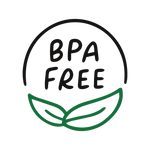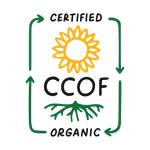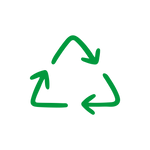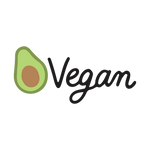 A flavorful infusion of garlic oil for aromatic cooking
When you are on a quest for full flavor, irresistible aroma, and the freshest, most natural addition to your cooking, La Tourangelle Garlic oil is precisely what you want to enhance your dishes, accentuate your flavors, and fulfill all your culinary visions. Infused with the most authentic herbs, our oils provide a difference you can taste.
Cooking Temperature: High
Cooking Uses: Finishing, dipping, sautéing 
Flavor: Extra-bold, flavorful, and aromatic 
Recipe Ideas:
Articles:
Product reviews
Garlic lovers
Rich intense garlic flavor. Versatile staple for the pantry.
BUY THIS OIL...IT TASTES SO GOOD
This Garlic infused oil tastes so good in everying I use it on, and especially sautéing!
Use when unassertive garlic flavor is desired
La Tourangelle Garlic Infused Oil is one of the few that doesn't use roasted garlic. It is lovely in salad dressings and for seasoning vegetables - raw or cooked.
Need it in a gallon tin!
Oh my goodness! This is my absolute FAVORITE garlic infused oil. Until this experience I thought olive oil was the only oil worth infusing or purchasing. I was WRONG. This oil is light , suffused with garlic flavor in every molecule, and is stunningly delicious. The high smoke point of this oil seems to guarantee that the delicate garlic flavor will shine through without tasting bitter or charred. It is a multipurpose oil. Excellent as a light dressing for salad without heavy or overwhelming notes of garlic. It is robust enough to be a satisfying topping for focaccia pre bake, and a most wonderful dipping oil for post bake. I've used it as a base for marinades with chicken, pork and beef with excellent results. I've used it to sear meat on high heat and to lightly cover vegetables headed for high convection heat. It has been used in most everything that comes from my kitchen. The results have been terrific each time.
The tin the oil comes in is also excellent. No light gets in and the tin itself is attractive and easy to hold for pouring, measuring or drizzling. Packaging was minimal and high quality.
I will be ordering directly from La Tourangelle again. The company is fabulous as is their website. Packed with information in easy to read and understand formatting. They tick all the boxes that are important to me.
Hi Melinda,
Thank you for your kind words! We're glad you love our Garlic Infused Oil and have found many great ways to put it to use. We're proud of the work we do here, so its heart-warming to hear you appreciated everything from the packaging, to the product, and the website itself.
Best,
La Tourangelle Team