Spanish Olives from the Natural Park of the Sierra de Segura in Spain
Nestled between mountains and forests, the Sierra de Segura natural park is a biosphere reserve recognized by UNESCO. This environment yields a well-balanced, extra fresh oil, that is bright, peppery.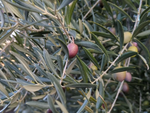 Olives are Tradition
The natural park's valleys offer the ideal climate and chemical conditions for the cultivation of high quality olives. Historically present in the Mediterranean since 7000 BC, the cultivation and production of olive oil is today the specialty of the region of Jaen, Spain. 
This tradition fits naturally into the respect for the environment of this unique place.
From Tree to Mill in 30 Minutes
The park is divided into many plots of olive trees, each being maintained and cultivated by harvesting producers. Cold pressed the same day of the harvest to preserve all the antioxidants, the olives are transformed according to an artisanal and ancestral know-how respectful of the fruits to preserve all their taste and nutritional properties.
The proximity to the mills, located in the heart of the estate, guarantees olive oil of exceptional freshness.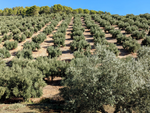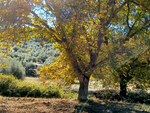 Biodiverse Landscape
Sometimes perched at an altitude of over 1150m, some plots are made up of olive trees over 160 years old, which have always been cultivated with respect for the tree, the fruit and the land. Perfect conditions to cultivate more than 7 varieties of olives, including Picual , Aberquina and Farga, Morisca, Hojiblanca, among others.
Rich in great biodiversity, the Sierra de Segura Natural Park is also home to fruit trees that attract pollinators and favor crops. At the heart of the olive trees are cherry, quince, hazelnut and walnut trees.
Organic Extra Virgin Olive Oil
On Sale
Cold Pressed · Spanish Picual Olives 
· Rich in Polyphenols
La Tourangelle Extra Virgin Olive Oil is cold pressed from olives that are harvested early in the season in Andalucía, Spain. Processing shortly after harvest preserves the naturally high antioxidant levels and yields a well-balanced, extra fresh oil, that is bright, peppery, and ideal for daily cooking.

Our Organic Extra Virgin Olive Oil comes from Puente de Genave, a region within the Natural Park of the Sierra de Segura in Spain. The olive oil is often called "mountain olive oil." Because the trees are in a somewhat stressed environment, they develop high level of antioxidants. This olive varietal has a high oleic acid content. Both high antioxidant and high oleic count make for a very stable and healthy olive oil.
Organic agriculture in a natural park helps ensure a clean olive oil free of typical contaminants found in more intensive style agriculture. Last but not least, the oil comes from trees that are owned by many families that are organized as a co-op. The co-op ensures that the profit from the olives goes back to local families of the region.
Cooking Temperature: Medium-High
Cooking Uses: Sautéing, baking, finishing, marinades
Flavor: Bold, flavor enhancing finishing oil
Recipe Ideas:
Articles: